Keg Washers for Custom Specifications
Keg Washers Custom Fabricated for Specific Needs and Measurements
Do you have a highly specific space you need to fit your keg washer into, or have industry specific needs that we need to accommodate?
Reach out to us today to discuss a custom keg washer fabrication.
Cascade Stainless Solutions
American Made Custom Fabricated Keg Washers
We design our custom keg washers to deliver high performance even under stressful conditions.
We provide a line of sturdy and meticulously tested keg washers.
We are also able to customize your design, materials, sizing, and even provide your own personal logo.
Maybe you have extremely limited real estate or a difficult installation location that requires some custom fittings, stainless work, or just that unique feature of your brewery. We are here to listen and build what you need.

We create each product as if it was going into our own brewery, and ensure perfect operation.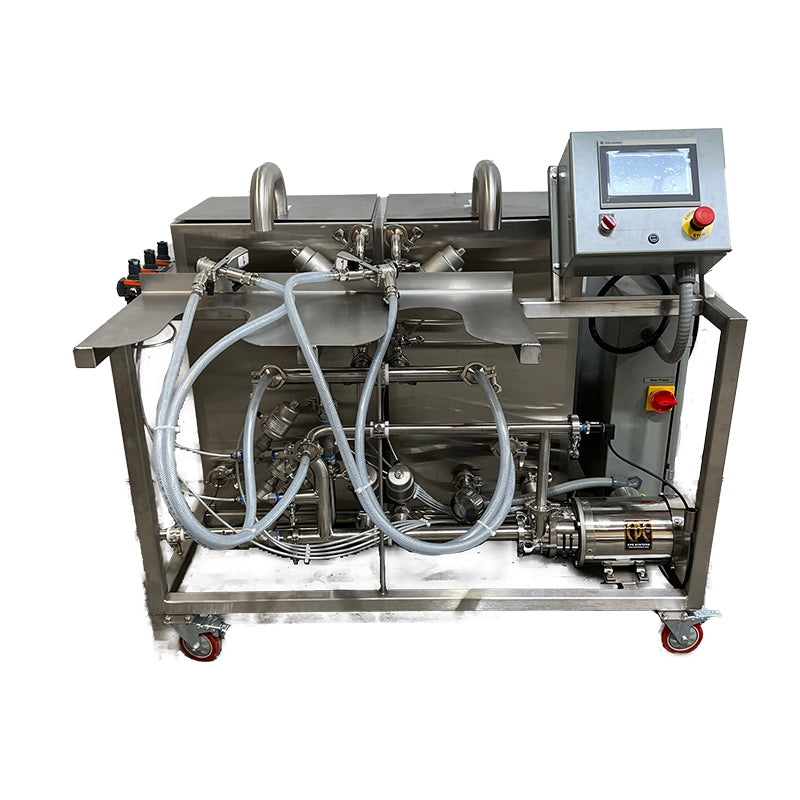 Cascade Stainless Solutions
Best Keg Washers American Made
Best American Made Keg Washers for the Micro Brewing Community - Made in Oregon, USA and delivered worldwide in 2 Head (with Premium and Economical Options), 3 Head, and 4 Head configurations.
Cascade Stainless Solutions
All Services and Products
Keg Washers, Yeast Brinks, Filling Manifolds, Chemicals, Parts, Custom Fabrication and more. Read a summary of all that we offer.
Email, Call, or Message
Contact Us Today
Email, call, or send us a message to get a quote on a keg washer of more information.