Custom Branded Yeast Storage & Transport
Best Yeast Brink Custom Fabricated and Branded for the Brewing Community
CSS fabricates custom yeast storage and transport devices known as yeast brinks.
Cascade Stainless Solutions
Yeast Brink Transport & Storage Tool
Custom branded product to assist our microbrewing customers with the storage and transport of yeast during brewery operations.

These are extremely helpful tools in the micro brewing world, and we are excited to be offering them.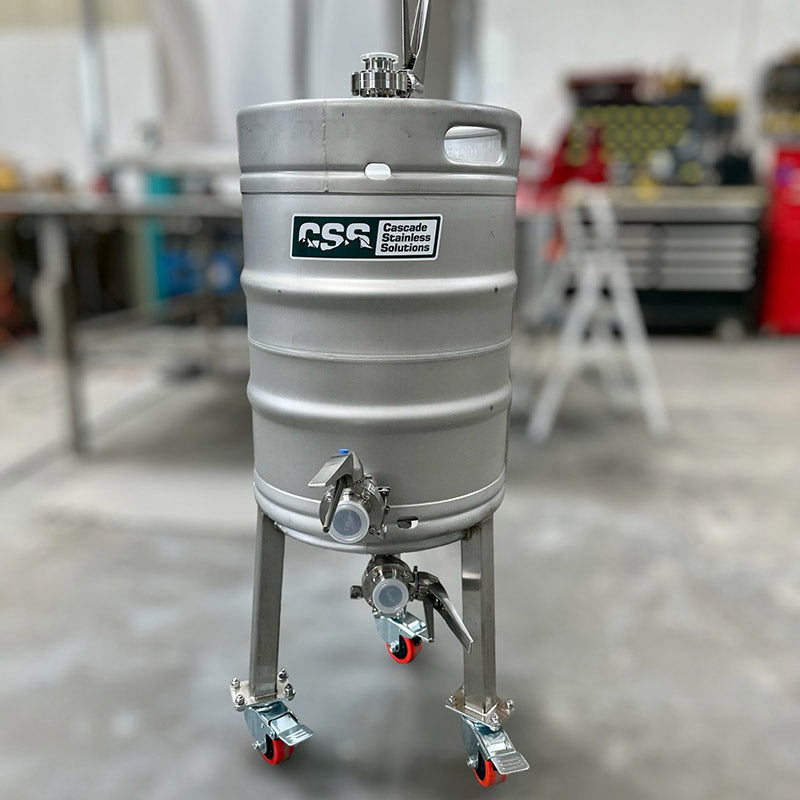 Cascade Stainless Solutions
Yeast Brink a Keg on Wheels with Extra Ports
Yeast Brinks, to help with propagating, storing, and moving yeast from one large fermentation vessel to another

It is essentially a keg on wheels with a modified opening at the top and a few extra ports on it.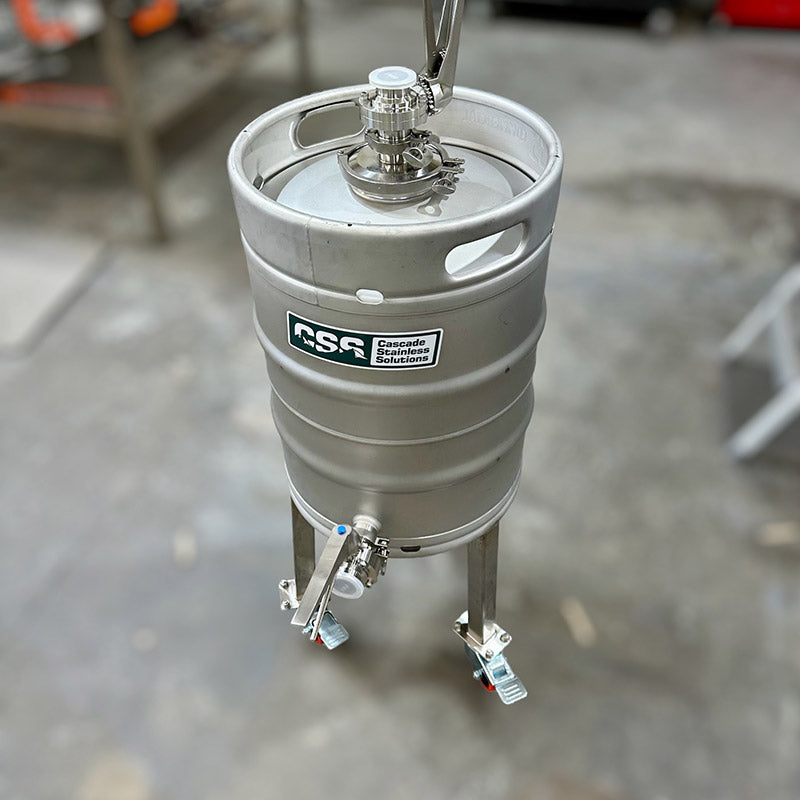 Cascade Stainless Solutions
All Services and Products
Keg Washers, Yeast Brinks, Filling Manifolds, Chemicals, Parts, Custom Fabrication and more. Read a summary of all that we offer.
Email, Call, or Message
Contact Us Today
Email, call, or send us a message to get a quote on a keg washer of more information.