Keg Washers with Semi Automatic Operations
Semi Automatic Keg Washers by Cascade Stainless Solutions
CSS keg washers are created to ease the burden of the cumbersome process of washing your kegs by nearly making the process automatic with our built-in wash recipes and processes.
Cascade Stainless Solutions
American Made Semi-Automatic Keg Washers
Have you been looking for an easier solution when it comes to cleaning your kegs?
We design top tier semi-automatic keg washers perfect for your brewery.
We carry decades of experience working in a microbrewer and understand of major importance is keeping your kegs in check, clean, and ready to go.
We also realize the stress and hard work associated with the upkeep of your kegs. It is precisely for this reason we created our CSS keg cleaner product. Our keg cleaner takes away the hassle of having to manually clean the kegs yourself.
Our keg washers are as close as you can get to set and forget keg washing functionality.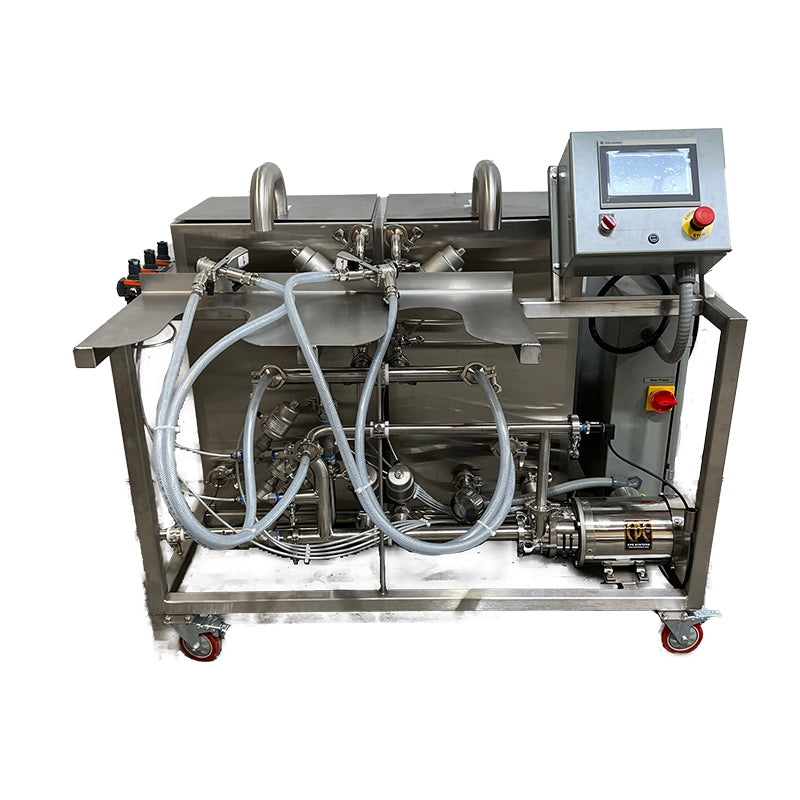 Cascade Stainless Solutions
Best Keg Washers American Made
Best American Made Keg Washers for the Micro Brewing Community - Made in Oregon, USA and delivered worldwide in 2 Head (with Premium and Economical Options), 3 Head, and 4 Head configurations.
Cascade Stainless Solutions
All Services and Products
Keg Washers, Yeast Brinks, Filling Manifolds, Chemicals, Parts, Custom Fabrication and more. Read a summary of all that we offer.
Email, Call, or Message
Contact Us Today
Email, call, or send us a message to get a quote on a keg washer of more information.